Top 6 Reasons to Study Medicine at RUMC
May 20 2022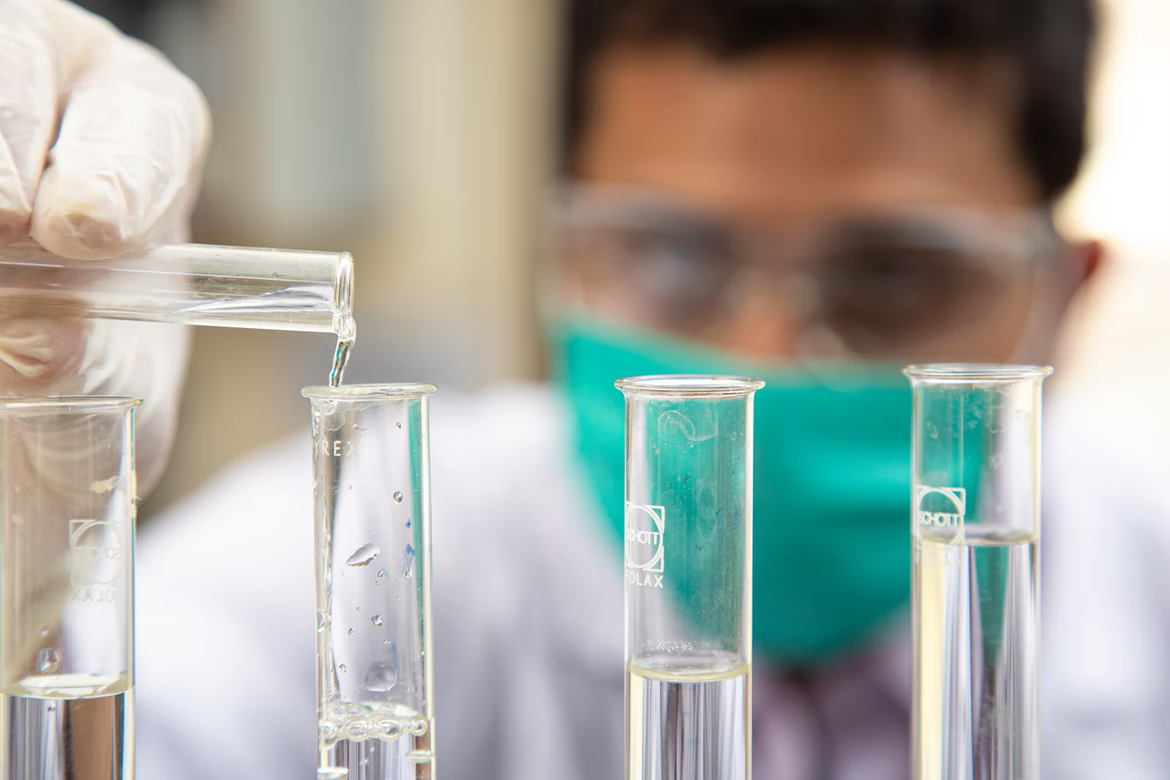 Pursuing a career in medicine requires patience, discipline, and ambition. A career in Medicine challenges you to become a better version of yourself, as you strive to acquire the skills and knowledge needed. The journey is challenging and adventurous, but definitely worth taking.
To begin your journey in Medicine, you will need to be sure of the credibility of the institution that is facilitating the programme. If you are keen on obtaining an internationally-recognised medical education, RCSI & UCD Malaysia Campus (RUMC) is the right one for you. The university provides medical education from the best of both worlds that will prepare you for your future in the medical field. They offer Bachelor of Medicine course that champions superior clinical training, top notch facilities, and high-quality education for their students.
Are you an aspiring doctor wanting to build a career in Medicine?
Read on for more reasons that will help you in making an informed decision about pursuing your studies at RCSI & UCD Malaysia Campus (RUMC).
1) You will obtain the highest quality of education
RUMC is the foreign university branch campus of the Royal College of Surgeons in Ireland (RCSI) and University College Dublin (UCD). Both are leading universities in Ireland.
Studying in a foreign branch campus, the medical education you receive will be up to date with current research and discoveries related to the medical field. You will learn according to a syllabus that equips you with the knowledge needed to provide healthcare of the highest quality possible.
Being a graduate of RUMC, your degree is conferred by the National University of Ireland, making it an internationally-recognised qualification. This medical degree from RUMC is recognised for practice around the world, and you will be among the high-performing alumni network who are clinically-distinguished.
2) You can experience both Ireland and Malaysia
Studying at RUMC offers you the opportunity of a lifetime to experience Dublin, Ireland and Penang, Malaysia. This undergraduate medicine programme in Malaysia is conducted in two different countries. The first phase of the programme requires you to travel to Ireland and obtain medical education among students from all over the world. You will be able to interact with students of all cultures, which will expose you to different perspectives of life. In addition, you can enjoy what Ireland has to offer as a country, from its breath-taking sceneries to the warm hospitality.
The second phase of the programme brings you to Penang, Malaysia. In Penang, you will be able to dive into the various traditions and cultures. On top of that, you can experience the delicious dishes offered by the many cuisines and explore the history-filled landmarks across the city.
RUMC's Medicine programme allows you to immerse yourself in a richness of world cultures while obtaining a medical education that is worthy in every regard.
3) You have access to incomparable clinical training
Clinical training is an essential component of your medical career. It encapsulates the theoretical knowledge you acquired and allows you to utilise it efficiently. This training phase bridges the gap between theoretical knowledge and clinical practice. It also prepares you for the possibilities and scenarios that may occur during your medical career.
Therefore, it is essential that you obtain an extensive training that will prepare you for anything and everything. Clinical training allows you to enhance your skills and sharpen your mind. RUMC offers incomparable training, as they assign you to healthcare facilities and hospitals in Penang. RUMC students have sole access to the Penang General Hospital during their clinical years. This increases the ratio of patient bed to student numbers which will give more opportunities for you to communicate with the patients. During this period, you will also be able to observe real-life situations that prepare you mentally and physically for the exciting career ahead.
Furthermore, you will become aware of the dynamics and professional relationships in the medical field. So, you will not feel like a fish out of water when you join the medical team as a fresh graduate. The training provided by RUMC ensures that you are ready for the ever-challenging medical career.
4) You have access to state-of-the-art facilities
RUMC possesses top-notch facilities that you will have access to. The many facilities include IT services, examination hall, academic offices, video conference room, seminar rooms, clinical skills laboratories, and lecture theatre. You will be able to utilise these facilities to the fullest when you choose to study bachelor of medicine Malaysia at RUMC.
That's not all. RUMC also boasts a library full of medical books and resources. You can choose to conduct your revisions and group studies there, in an environment that is free of noise and disturbances.
5) You will be able to secure strong alumni connections
As you graduate from RUMC, you will be part of our growing, high-performing alumni network who are working in various countries across the world. Having contact with alumni is helpful especially when you have any doubts or worries. They can aid you through challenges that they could have experienced before and provide advice based on their own encounters. When your turn comes to guide junior alumni, not only will you be facilitating them through their jobs, you will also be making life-long friends who understand this line of work, and the sacrifices that come with it.
As alumni, you will have the chance to contribute to your alma mater too. RUMC actively engages its alumni for talks or webinars. The Alumni Webinar series is conducted by the university where alumni are invited to share about their journey as medical doctors and experience of studying at RUMC. Sessions like these are especially insightful for aspiring doctors who would like to begin their journey in Medicine with us.
6) You will be prepared for the real world
If you choose to study medicine at RUMC, you are preparing yourself for the real-world encounter. RUMC helps you build a solid foundation for your studies and strengthens both your interpersonal and intrapersonal skills. The institution cultivates character and professionalism that will aid you in the medical field. You will obtain experiences that enrich your life, and nurture you to become a healthcare professional who are valued and respected.
RCSI & UCD Malaysia Campus (RUMC) is right for you to pursue medicine, if you are looking at an institution that encourages dedication, discipline and determination for your future as a healthcare professional.