An Immersive Experience from the Best of Both Worlds.
---
Our 5-year Medicine programme is delivered transnationally – beginning with comprehensive pre-clinical training in Dublin followed by extensive clinical training in Penang.
During your Pre-Clinical Years in Dublin, you will:
Gain knowledge about the medical sciences of anatomy (including anatomy dissection), biochemistry and physiology.
Learn about normal human systems and analyse illnesses and treatment strategies related to the systems.
Build a strong foundation in pathology, microbiology, and pharmacology.
Be exposed to professional clinical practice and interaction with patients.
During Clinical Years in Penang, you will:
Obtain unrivalled access to practise over rotations in clinics and hospitals.
Establish a professional doctor-patient relationship and enhance patient-centred communication skill.
Acquire knowledge on performing physical examinations, taking patient histories and learn day-to-day duties in the hospital.
Fees
---

*A one-time immunisation fee up to 295 euro will be payable with first-year tuition fee.
*A one-time RCSI NUI fee of 135 euro will be payable.
Scholarships / Bursaries
---
We are committed to rewarding students of excellent academic achievements and have strong passion for the study of Medicine with our Scholarships.
Find out more about the available scholarships below.
If you are a Malaysian student looking to enrol into RUMC, you may be eligible for financial assistance, such as PTPTN, EPF and more.
Discover your funding options below.
The compulsory subjects to apply for RUMC Undergraduate Medicine are Chemistry, Biology, and Physics (OR) Mathematics.
A-Level/ STPM
ABB in:

Biology
Chemistry
Mathematics or Physics

International Baccalaureate
36 points (including bonus points) with a minimum of 2 HL and 1 SL in 3 Science subjects

AND attained a minimum score of 5 at Higher Level each in:

1. Monash University Foundation Year Pre-University Programme (MUFY)

2. University of New South Wales (UNSW Foundation)

Aggregate or Average of 90% or the equivalent of B in any 3 subjects:

Biology
Chemistry
Mathematics or Physics

1. Western Australia Curriculum Council

2. HSC Sydney Australia

3. Trinity College Foundation Studies

4. Australian Universities Foundation Programme

5. South Australian Matriculation (SAM)

6. Victoria Certificate of Education Australia (Year 12)

7. Australian Matriculation

93 ATAR provided the subjects include:

Biology
Chemistry
Mathematics or Physics

1. Canadian Pre-University

2. Canadian International Matriculation Program (CIMP/Canadian Grade 12/13)

3. Ontario Secondary School Diploma Grade 12

–
1. Malaysian Matriculation

2. Foundation in Science

3. Pre-Medical Course

CGPA 3.5 (out of 4.0) in 3 subjects:

Biology
Chemistry
Mathematics or Physics

providing the course is not less than 1 year in the same accredited institution AND 5B's each in:

Biology
Chemistry
Mathematics or Additional Mathematics
Physics
Another subject

In SPM/O-Level or its equivalent

Unified Examination Certificate (UEC)
1 B3, 4 B4's:

Biology
Chemistry
Physics
Mathematics or Additional Mathematics

Irish Leaving Certificate
465 points with

1 H2, 2 H3's in 3 subjects:

Biology
Chemistry
Mathematics or Physics

1. National Certificate of Educational Achievement (NCEA) Level 3

2. New Zealand Bursary

Average of 90% in any 3 subjects:

Biology
Chemistry
Mathematics or Physics

America High School Diploma
CGPA 3.50 (out of 4.0) with 3 Advanced Placements with minimum score of 4 in the following subjects:

Biology
Chemistry
Mathematics or Physics

Thai Matayom 6
Entry via Foundation in Science
Vietnam High School
Entry via Foundation in Science
Science Degree
BSc in Science

CGPA 3.2 (out of 4.0) or above

MSc, PhD in Science

CGPA 3.0 (out of 4.0) or above
English Language Requirements
Applicants are required to submit English language requirements in the form of IELTS, TOEFL and/or SOPM GCE 1119 English.
Admissions to confirm your eligibility upon receiving the application.
Applicants from the backgrounds of Foundation in Science, Pre-Medical Foundation (excluding RUMC Pre-Medical Year) and some Matriculation programmes to attain a minimum of the following at School Certificate level or its equivalent:
*Please note that all requirements stated above are minimum academic criteria and do not guarantee admission.
What will you Study?
---
Throughout the 5-year Medicine programme, you will learn the fundamentals of basic and health sciences that focus on systems and skills, as outlined below.
Besides medical council registration, you will also receive strong support from our Alumni Relations and senior academic members to mentor and guide you towards your career pathway.
Our internationally-recognised degree provides you with diverse medical career opportunities that come with options to practise overseas such as in the US, UK, Ireland and more.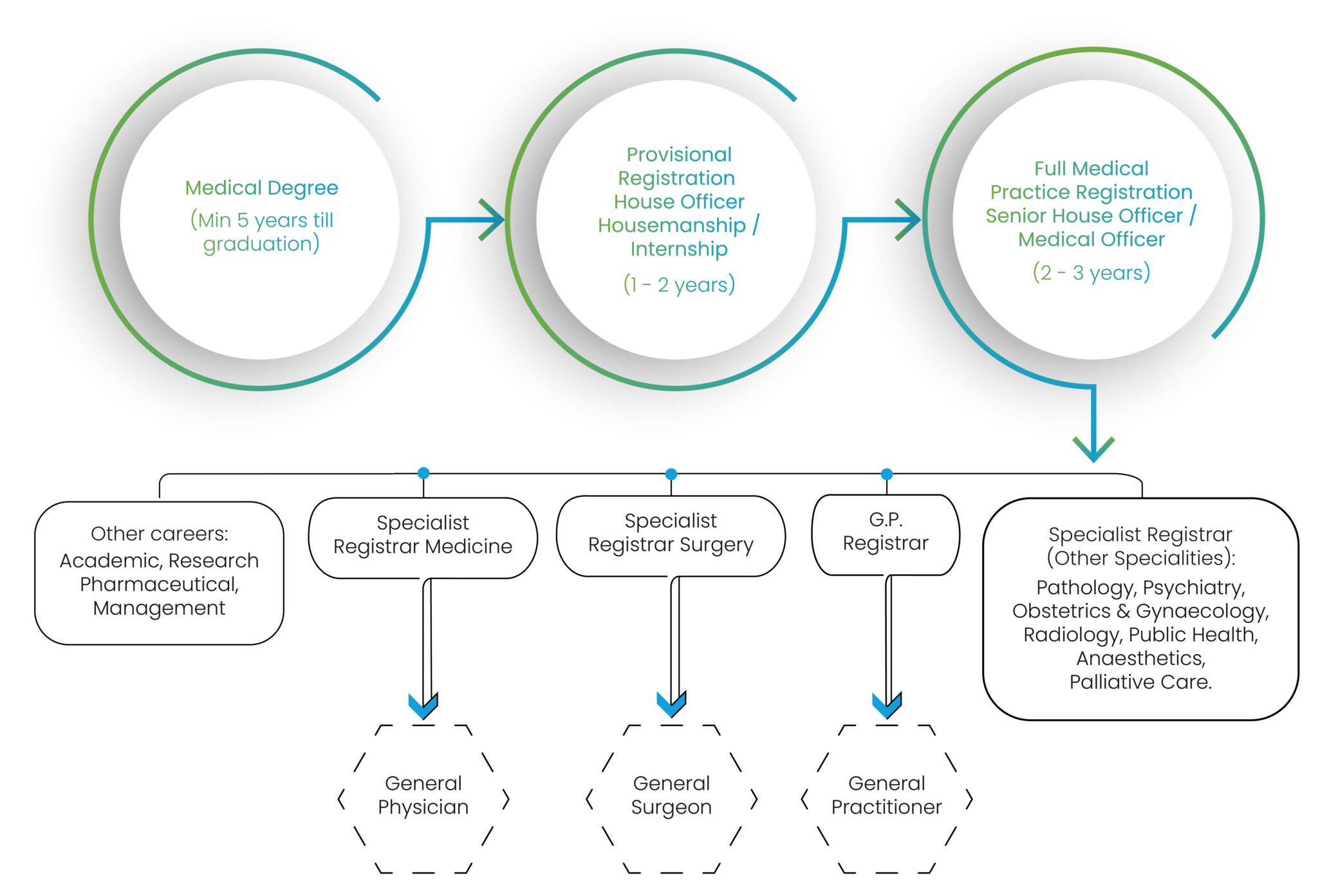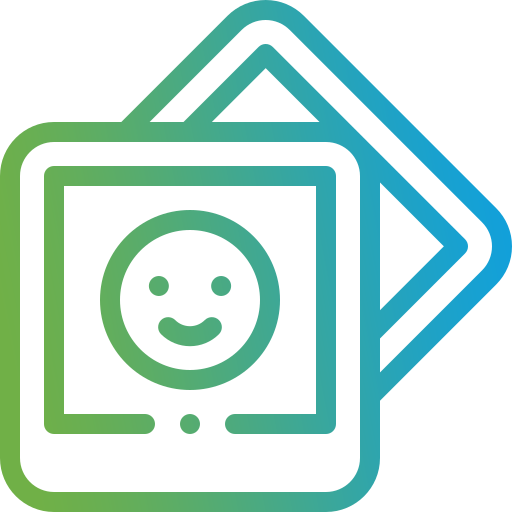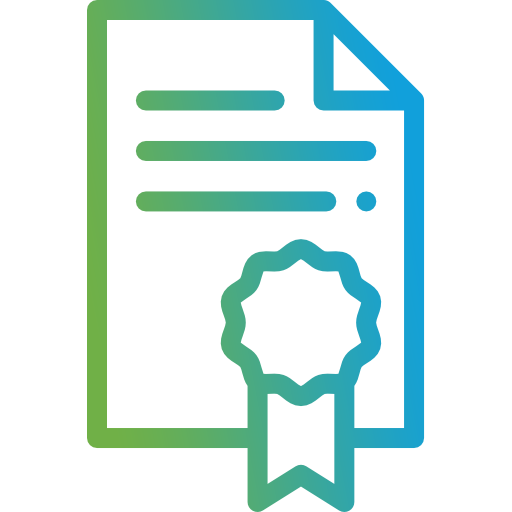 Certified copy of Birth Certificate, NRID/MyKad (Malaysians) and Passport Details Page (International)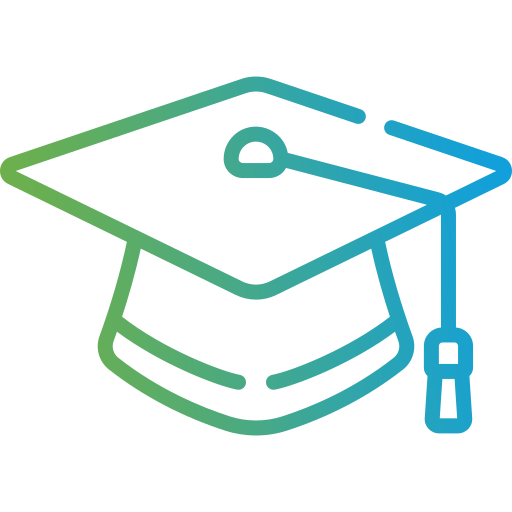 Final or Forecast Results from Current Pre-University Institution (i.e A-Level, IB, AUSMAT, STPM etc)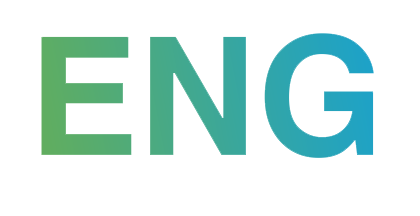 IELTS/ TOEFL/GCE O-Level (1119 English)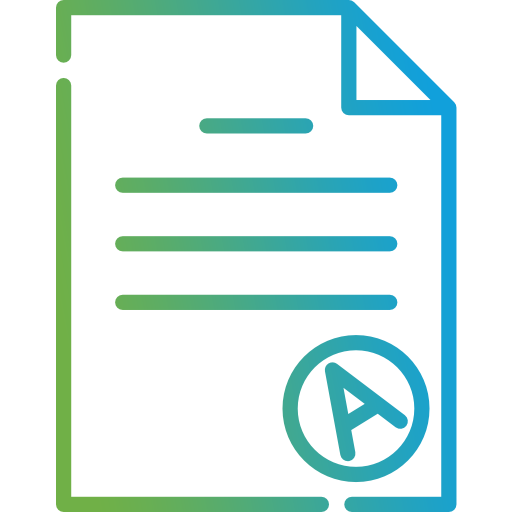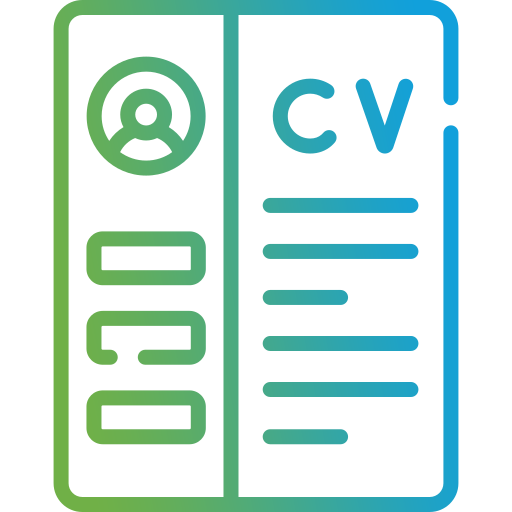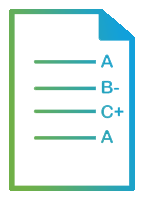 FOR MATURE STUDENTS: Also University Transcript
Progression Pathway