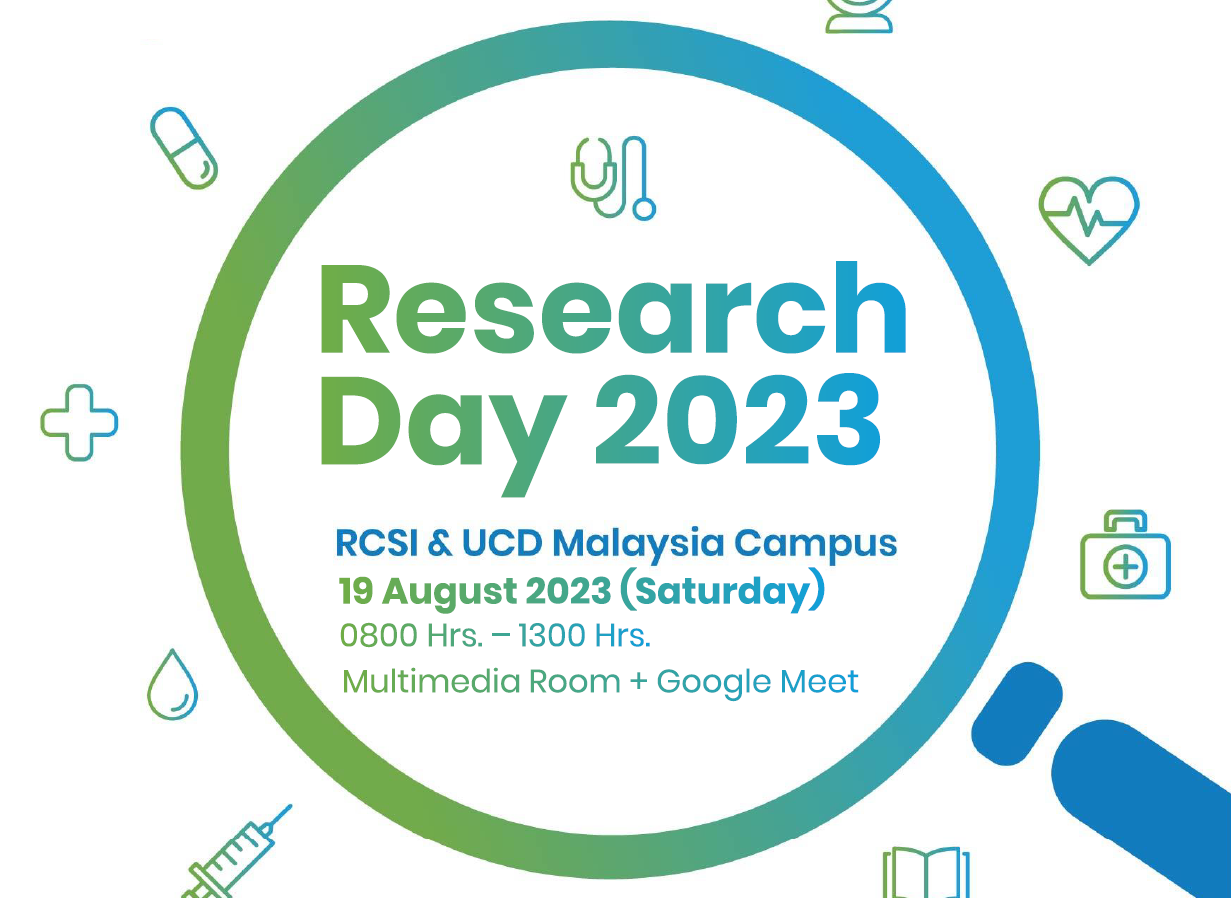 RUMC Research Day is back!
This year's highlights include:
Oral + e-Poster Presentation
Ultimate Research Day Challenge
Prizes for Best Oral, Poster, and Ultimate Research Day Challenge
Keynote Address: "Challenges in planning, initiation, and completion of research activity – a personal journey" by Professor Dr. Amir S. Khir, Foundation Professor of Medicine, RUMC and Consultant Endocrinologist
RUMC Students, Alumni & Staff (Adjunct & Full-Time), and MInTFM Scheme Directors & Trainees are invited to submit their Abstracts. Submissions for Abstracts are open from 31 May till 22 July 2023.
Are you up for the ULTIMATE challenge?
Brace yourselves for the 71.5-hour Ultimate Research Day Challenge 2023.
About The Challenge
The Ultimate Research Day Challenge invites individual participants to see who can screen the greatest number of abstracts to identify randomised controlled trials, using a platform known as Cochrane Crowd.
Participants will read abstracts and determine whether they can describe randomised controlled trials (RCTs) using a set of guiding questions. There are no right or wrong answers; participants simply need to click on the appropriate response for each abstract. Participants can go through as many or as few abstracts as they wish in one sitting and can return to the challenge at their convenience.
About The Cochrane Crowd
The Cochrane Crowd platform aims to involve ordinary people in the identification and description of research that can help Cochrane determine the effectiveness of treatments or the accuracy of diagnostic tests.
For more information on using Cochrane Crowd, participants are encouraged to watch the video at https://www.youtube.com/watch?v=jD6IE8GvnOA or visit the official website at https://crowd.cochrane.org/index.php.