With its unique 'best-of-both worlds' medical programme, RCSI & UCD Malaysia Campus prides itself on delivering a world-class student experience.
Why study in Ireland?
Ireland is a small, beautiful island, combining contemporary modern cities with unspoilt countryside, offering a warm welcome to students from all over the world. Situated at the edge of Europe, Ireland has a temperate climate and rarely experiences extreme temperatures. Ireland has a worldwide reputation for high-quality education built on a long history of academic excellence.
Student Life in Dublin
During their unforgettable time in Dublin, our medical students are encouraged to experience the full spectrum of social and cultural aspects of college life in addition to their studies.
In Ireland you can complement a rigorous academic schedule with other aspects of college. This creates a healthy work-life balance and will allow you to build lifelong friendships with the vibrant mix of international students you will meet.
Dublin is Ireland's capital city, home to Europe's youngest and best-educated population. It is a safe and friendly city that has a wealth of cultural, learning and enterprise activities concentrated within a small area. Dublin is a gateway for travel to the rest of Europe, with cities such as London, Rome and Paris, all within easy reach.
The high quality of Irish graduates is recognised by hundreds of leading multinational organisations who choose Ireland as their European headquarters. This includes the top 10 global technology companies.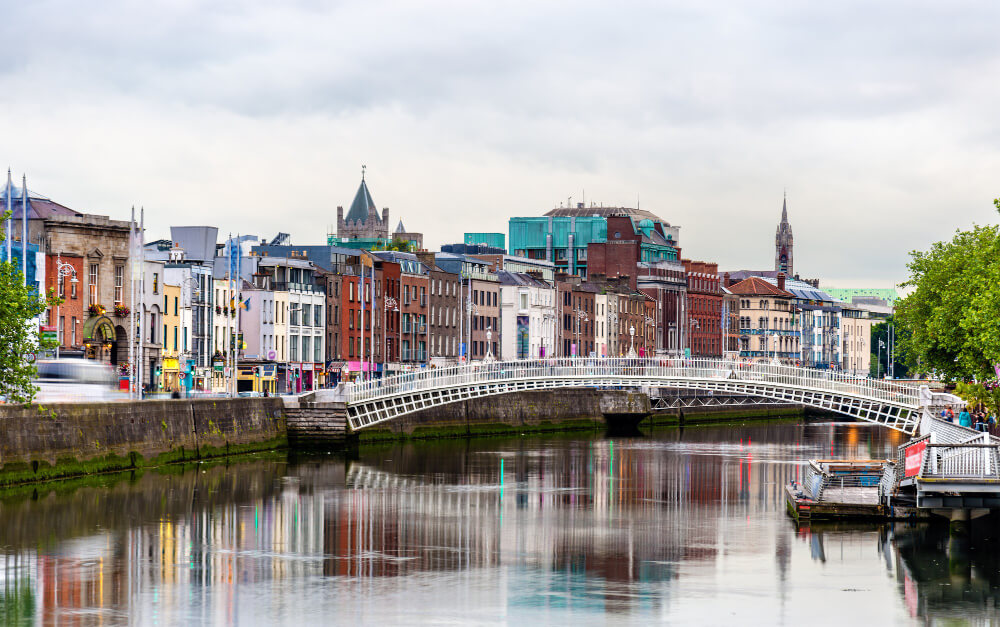 Interesting facts about Dublin
8th
Best Student City in the World
QS World University Rankings
Top 20
Safest cities in the world
Mercer Quality of Living Report
12th
Most peaceful country in the world
Global Peace Index
Top 10
World's friendliest countries
Lonely Planet