Exploring Programmes, Facilities, and Student Life at RUMC
Oct 1 2023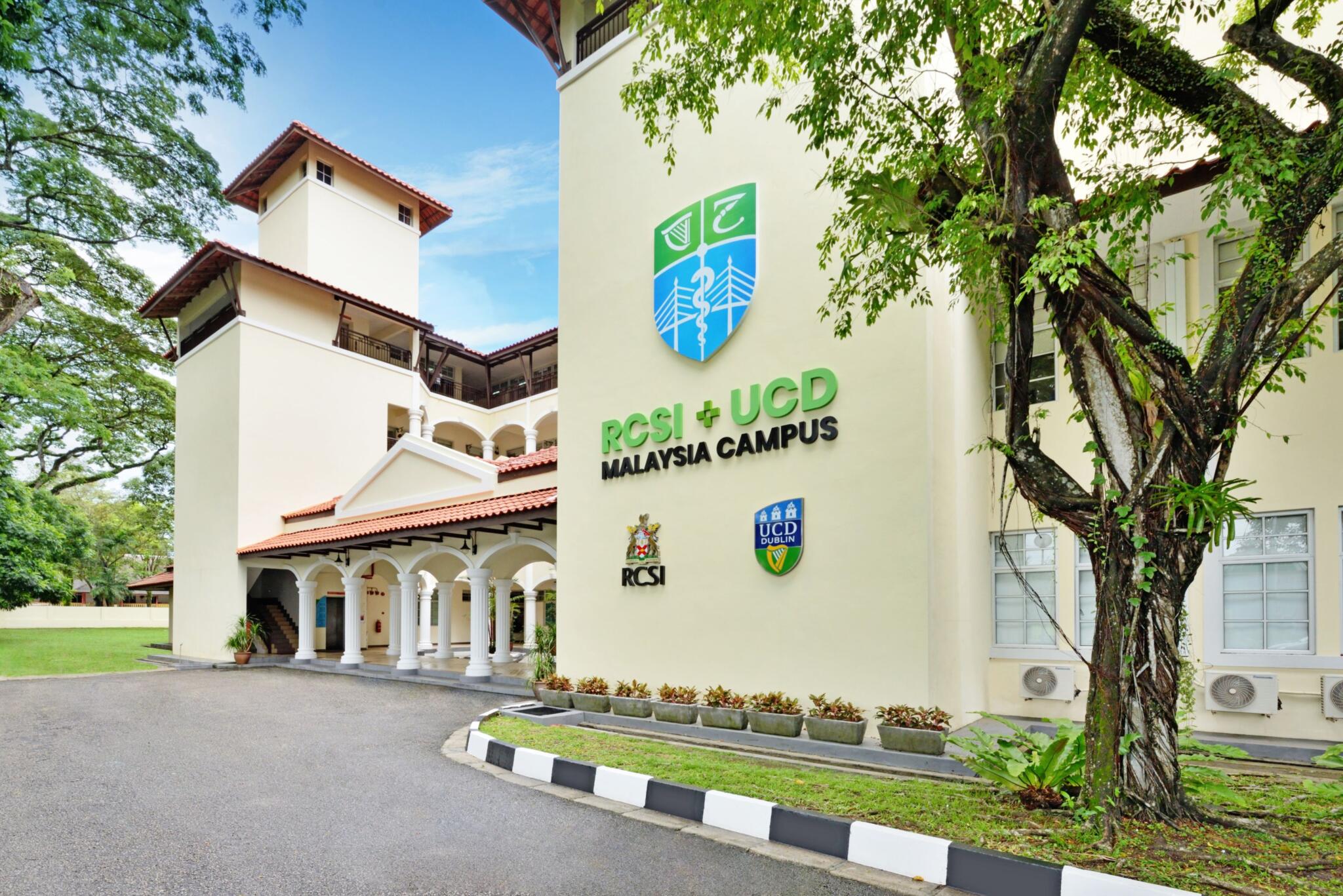 Choosing the right medical university is a critical decision that significantly shapes a student's educational journey and future career as a healthcare professional. With numerous institutions offering medical programmes in Malaysia, aspiring doctors must carefully consider several factors before making this important choice. The ideal medical university should align with students' goals, aspirations, and learning styles, providing an environment that fosters their growth, nurtures their passion for medicine, and equips them with the knowledge and skills necessary to excel in their chosen field.
RCSI & UCD Malaysia Campus (RUMC) is a leading medical university in Malaysia that offers a range of comprehensive programmes, state-of-the-art facilities, and a vibrant student life. In this article, we will explore the diverse programmes available at RUMC, highlight the exceptional facilities that support students' learning journey, and delve into the enriching student life experiences that make studying at RUMC truly remarkable.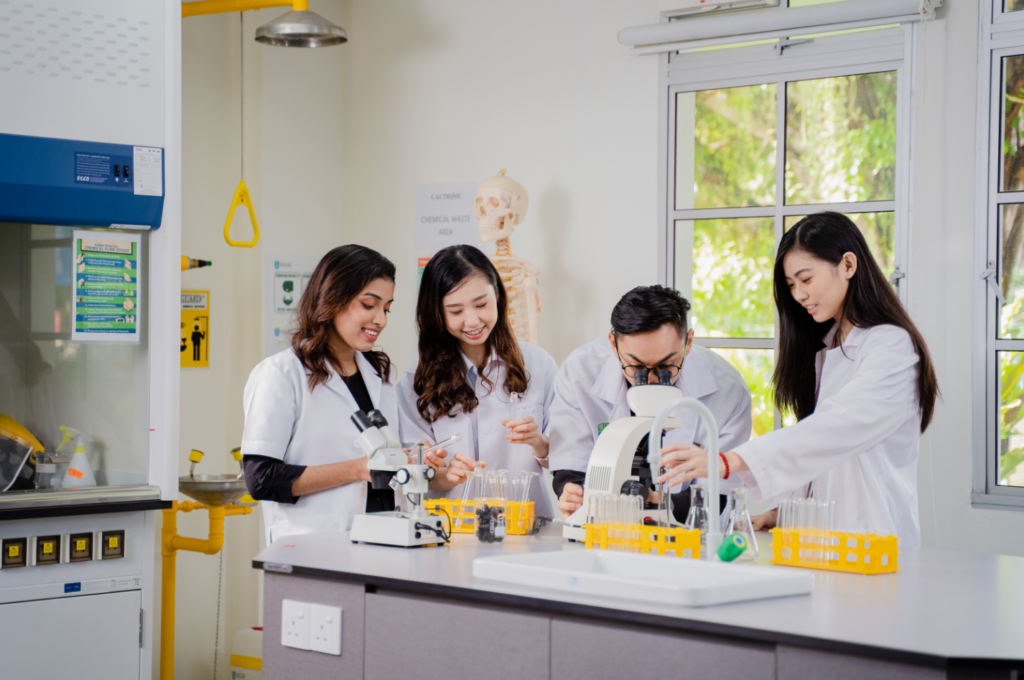 Foundation in Science Programme
RUMC offers a comprehensive Foundation in Science programme in Malaysia designed to equip aspiring healthcare professionals with a strong academic foundation and the necessary skills to pursue a successful career in medicine. This rigorous one-year programme serves as a stepping stone for students seeking entry into the Undergraduate Medicine programme. With a focus on holistic development, the Foundation in Science programme at RUMC provides students with a solid grounding in the fundamental sciences while nurturing their critical thinking, problem-solving, and interpersonal skills.
The Foundation in Science programme acts as a bridge between post-secondary education and the demanding field of healthcare. It is designed to provide students with a comprehensive understanding of essential subjects such as biology, chemistry, physics, and mathematics. In addition to the core scientific subjects, the Foundation in Science programme at RUMC places a strong emphasis on developing students' communication skills, teamwork abilities, and critical thinking capabilities. The programme also incorporates elements of medical ethics, professionalism, and an introduction to the healthcare system, providing students with a holistic understanding of the healthcare field.
Upon successful completion of the Foundation in Science programme, students are equipped with the knowledge, skills, and confidence to pursue their medical degrees at RUMC. They are well-prepared to navigate the rigorous demands of higher education and embark on a rewarding journey towards becoming compassionate and competent healthcare professionals.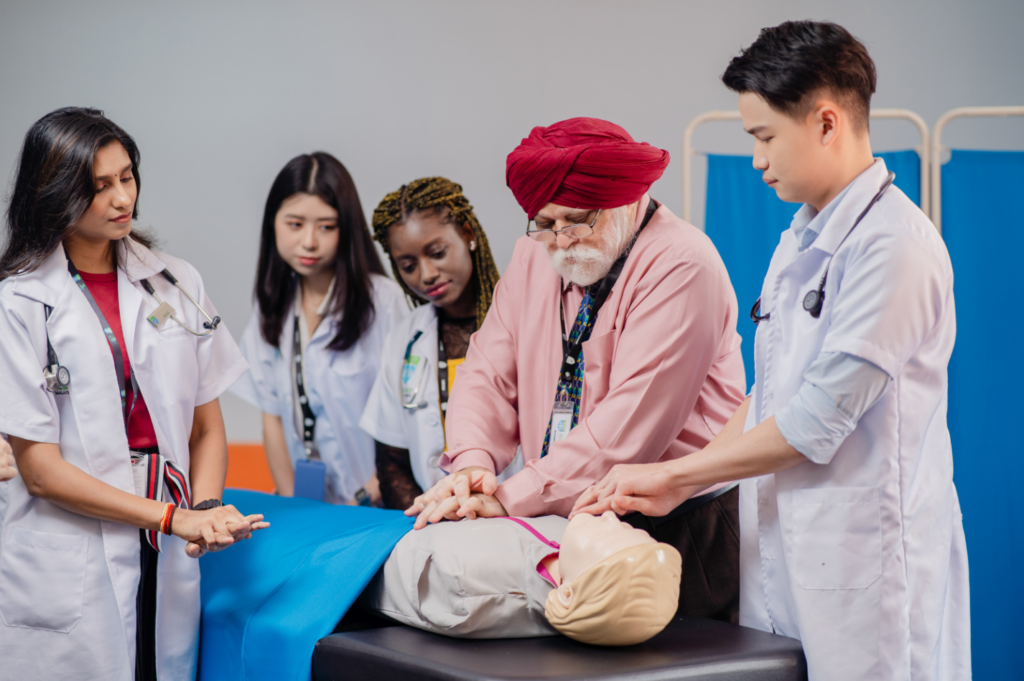 Undergraduate Medicine Programme
The Bachelor of Medicine, Bachelor of Surgery, and Bachelor of Obstetrics (MB BCh BAO) programme offered by RUMC is a prestigious and comprehensive Undergraduate Medicine programme designed to equip aspiring healthcare professionals with the knowledge, skills, and compassion required to excel in the medical field. This five-year programme follows a rigorous curriculum and provides students with extensive clinical exposure, practical training, and a solid foundation in medical sciences, preparing them for a rewarding career as doctors.
This Undergraduate Medicine programme at RUMC combines the expertise and academic excellence of two renowned universities, the Royal College of Surgeons in Ireland (RCSI) and University College Dublin (UCD), ensuring students receive a world-class medical education. The curriculum is carefully designed to integrate theoretical knowledge with practical experience, ensuring students develop a deep understanding of medical sciences, clinical skills, and professional ethics.
One of the distinguishing features of RUMC's medicine programme is the emphasis on clinical exposure. Students have the opportunity to apply their theoretical knowledge in real-world healthcare settings through clinical rotations in renowned teaching hospitals and healthcare institutions. Under the guidance of experienced clinicians, students interact with patients, participate in ward rounds, and observe and assist in various medical procedures. This exposure enables students to develop essential clinical skills, hone their diagnostic abilities, and gain firsthand experience in providing patient-centred care.
Cutting-Edge Facilities for Enhanced Learning
RUMC boasts state-of-the-art facilities that enhance students' learning experiences. The campus features modern lecture halls equipped with the latest audiovisual technologies, facilitating interactive and engaging learning environments. Students also have access to well-equipped laboratories where they can develop their practical skills and engage in hands-on experiments.
RUMC's clinical skills laboratories provide students with a simulated healthcare environment to practise and refine their clinical skills. These labs are equipped with advanced medical equipment and patient simulators, allowing students to simulate real-world medical scenarios under the guidance of experienced faculty members. Such facilities enable students to develop confidence, competence, and critical thinking skills essential for their future medical careers.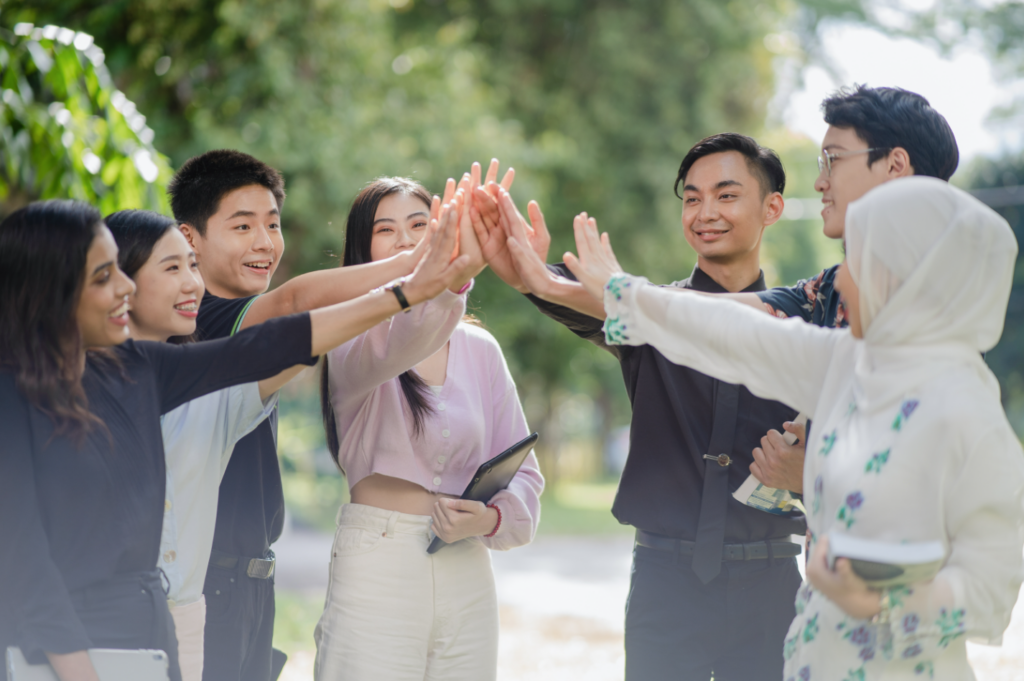 Thriving Student Life and Supportive Community
At RUMC, student life extends beyond the classroom. The campus offers a vibrant and inclusive community where students can engage in various extracurricular activities and forge lifelong friendships. Students can join clubs and societies that cater to their diverse interests, nurturing personal growth and fostering a sense of belonging.
The university places a strong emphasis on student support services, ensuring that students have access to resources that promote well-being and academic success. Academic advisors provide guidance throughout the students' educational journey, assisting in course selection and offering academic support. Additionally, counselling services and wellness programmes are available to support students' mental and emotional well-being.
Studying at RCSI & UCD Malaysia Campus offers students a transformative educational experience. With diverse programmes, state-of-the-art facilities, and a vibrant student life, RUMC provides aspiring healthcare professionals with the tools, support, and opportunities needed to excel in their medical careers. The holistic learning environment, coupled with the sense of community and extensive resources, sets the stage for students to develop into compassionate, competent, and globally-minded healthcare professionals who will make a positive impact in the field of medicine.