Vaccination for Children: Why is it safe & important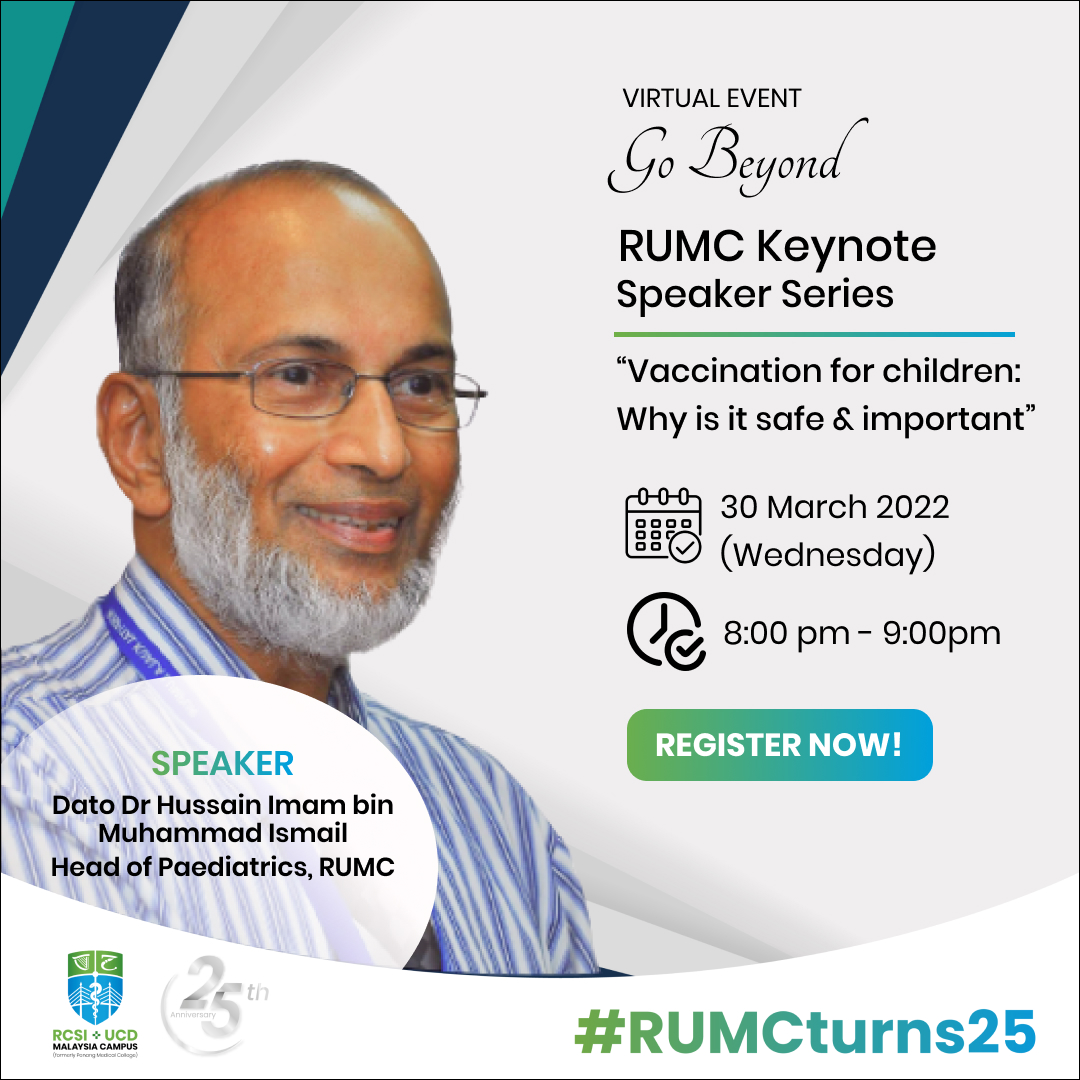 After a successful series of addressing pressing health issues last year, *we are back with new RUMC's GO Beyond: Keynote Speaker Series featuring healthcare experts as share their perspectives on current health issues in Malaysia.
Why should children be vaccinated according to the recommended schedule? Is it important for children to get the Covid-19 vaccine?
Get the answers to your questions from Dato Dr Hussain Imam, Head of Paediatrics at RUMC, as he explains the need for vaccination among children. Dato Hussain will also be sharing about the ongoing recommendation on Covid-19 vaccines for children.
Stay tuned for RUMC's Go Beyond: Keynote Speaker Series on 30 March 2022 (Wednesday) @ 8:00pm.