The University Impact Forum
Jul 7 2021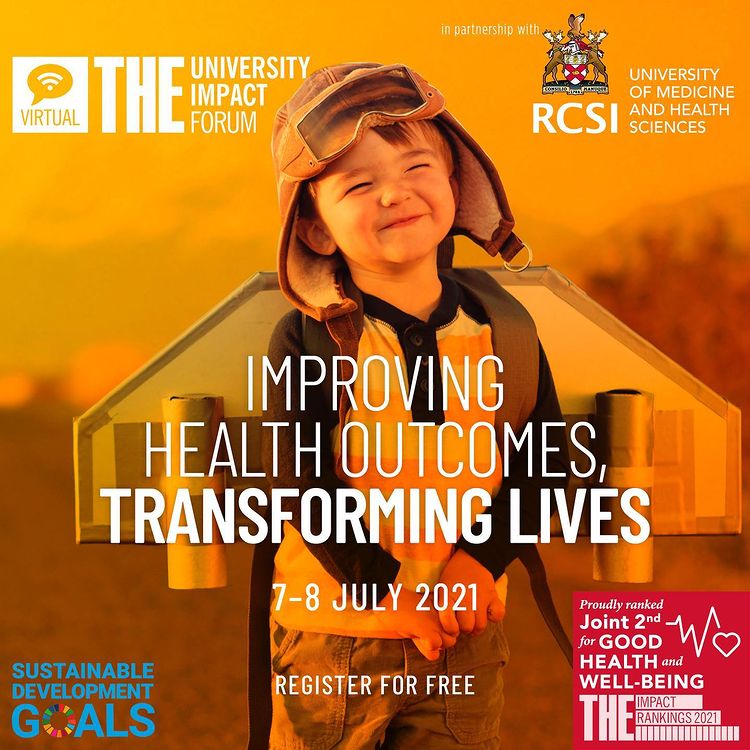 Health and well-being are basic human rights and key indicators of sustainable development. Poor health threatens access to education and work, increases poverty, and limits personal and economic development. It is a key cause of – as well as a result of – poverty. Health is also affected by other factors strongly linked to sustainability and development.
In partnership with RCSI University of Medicine and Health Sciences, the THE University Impact Forum will gather leaders and subject experts from higher education institutions to share research ideas and solutions to address the key health conditions and diseases that impact on human outcomes around the world.
The event will also provide exclusive insight into the metrics and methodology behind the THE Impact Rankings 2021, with a focus on SDG3: Good health and well-being.
Date: 7 – 8 July 2021