MInTFM Induction Programme for 2020 Intake
Oct 2 2020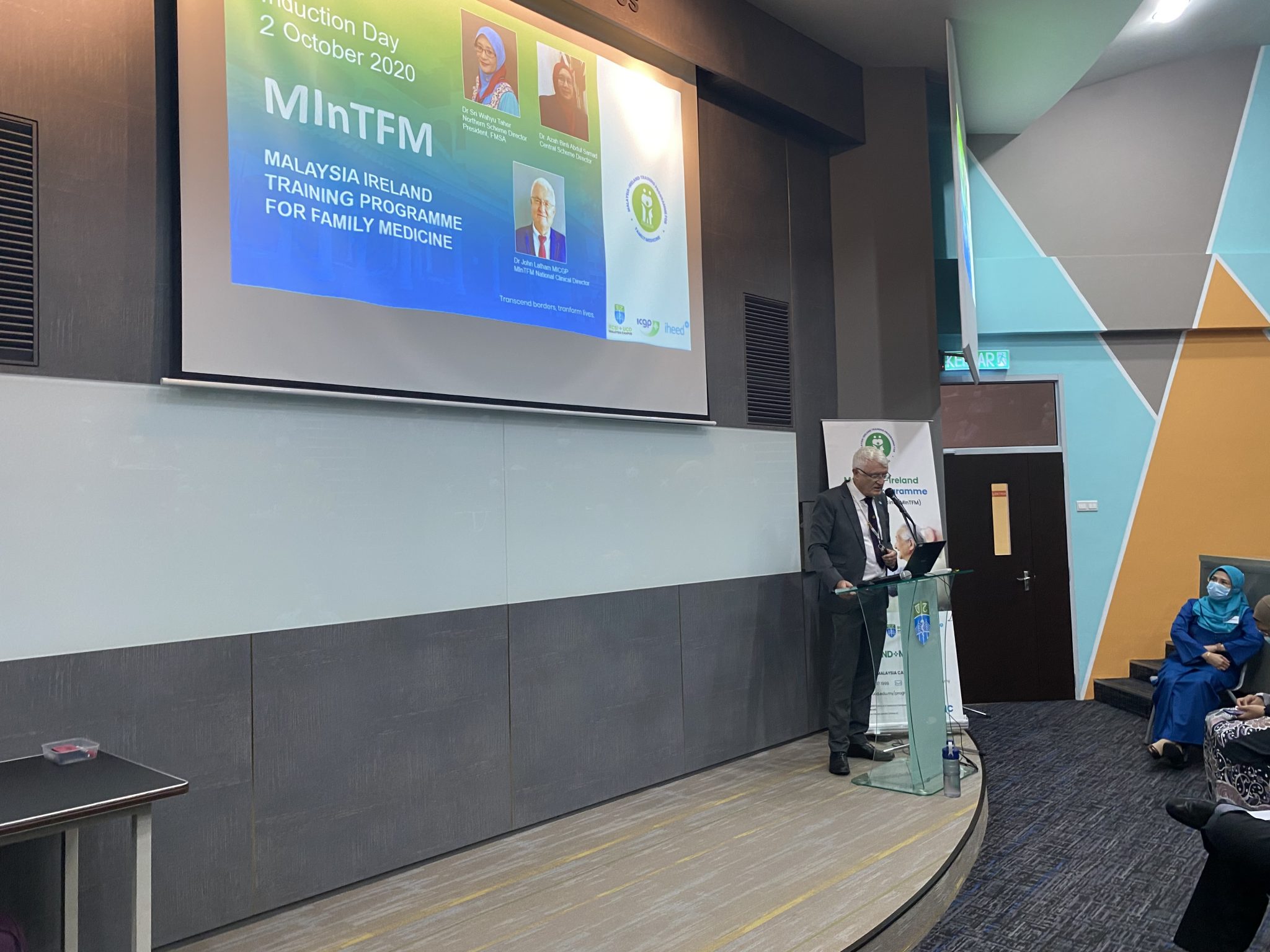 On the 2nd of October 2020, RCSI & UCD Malaysia Campus (RUMC) hosted trainees of the Malaysia-Ireland Training Programme for Family Medicine (MInTFM) for an on-campus induction programme, held from 9.00am till 4.30pm.
The session gathered MInTFM trainees from the intake of 2020 to provide a briefing on the specialist training programme and was conducted with strict adherence to the COVID-19 Standard Operating Procedures (SOP).
The programme began with welcome addresses from Dr John Latham, MInTFM's National Clinical Director and Professor David Whitford, President & CEO of RUMC.
Also present at the session were MInTFM Scheme Directors and Assistant Scheme Directors who provided insights on the delivery of the specialist training programme at RUMC.
The trainees were given the opportunity to share their experience and several important things to take note of during the first year of the programme.
Representatives from the Ministry of Health graced the session as they shared their vision for Family Medicine Specialist training in Malaysia.
The establishment of MInTFM by RUMC, Irish College of General Practitioners (ICGP) and iheed in collaboration with the Ministry of Health, supports the need for 8000 more Family Medicine Specialists to reach Malaysia's national target ratio of one specialist for every 4000 population.
On behalf of the collaborating partners, a Zoom presentation was also done by Barbara Coen, Chief Product Officer from iheed as she navigated trainees through the online platform which is an integral part of the training programme.