Lending a Helping Hand to Hospital
Jul 7 2021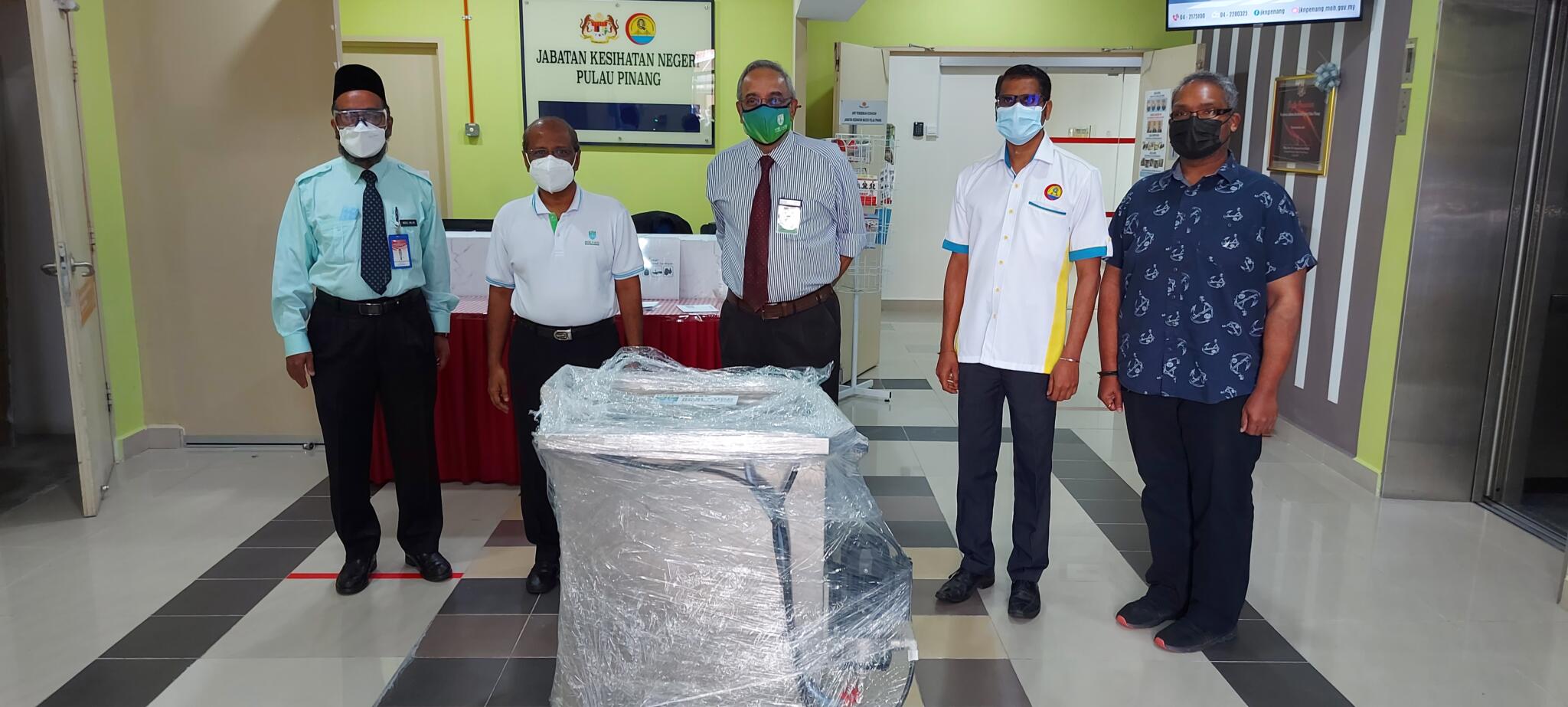 RCSI & UCD Malaysia Campus (RUMC) recently donated RM 50,000 worth of Reverse Osmosis Machine to the Haemodialysis Unit at the Kepala Batas hospital. The RO system is used as part of the dialysis process to treat patients with kidney failures.
President and CEO of RUMC, Professor David Whitford, said that "As the only Medical University in Penang, we are committed in doing our part to support the Penang State Health Department and we look forward to engaging in similar initiatives in the near future."
The donation was received by the Deputy Director of the Penang State Health (Operations Unit), Mr Velan Supramaniam at the Penang State Health Office. Also present was Professor Premnath Nagalingam, Dean of RUMC, Dr Maheshvar Balan, State Health Senior Principal Assistant Director for Medical Services, Mr Haji Abdul Halim Abdul Hamid, Assistant Supervisor for Medical Officers.
"This is a very crucial time for hospitals in Malaysia as we battle the Covid-19 pandemic and RUMC is privileged to assist in any possible way we can to ease the burden." Said Professor Premnath Nagalingam, Dean of RUMC.