Calling all Aspiring Doctors out there!
Feb 27 2021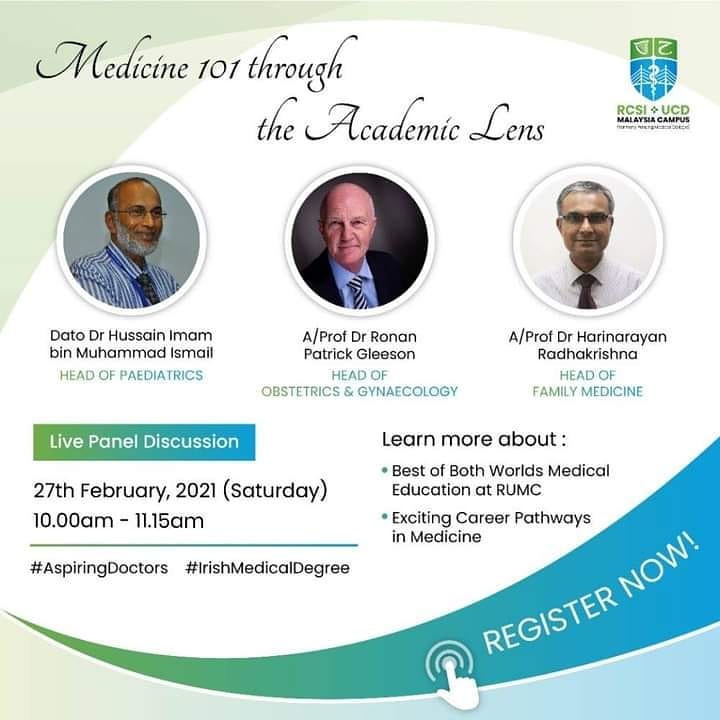 Join us on a live session with our HoDs to gain exciting insights into the best of both worlds medical education offered at RCSI & UCD Malaysia Campus!
Dato' Dr Hussain, A/Prof Ronan and A/Prof Hari will be sharing with you about their journey in Medicine and dedicated roles in RUMC.