Aspiring Doctors November 2021
Nov 20 2021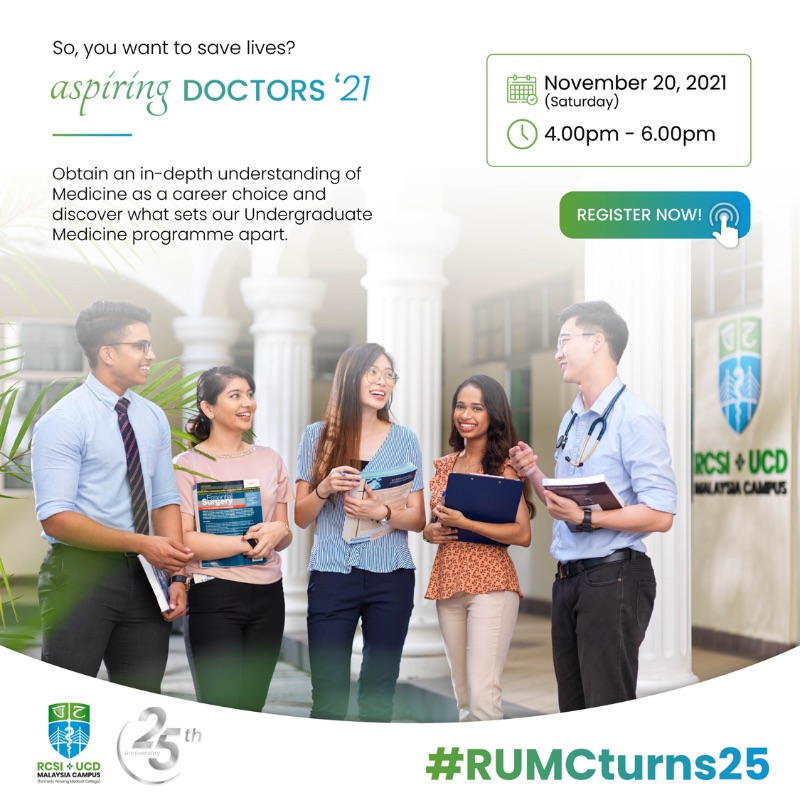 Are you keen on pursuing a career in Medicine?
Join us at the Aspiring Doctors '21 virtual event, happening on 20th November 2021 at 4:00pm and let us help you decide if Medicine is the right career for you.
Take this opportunity to gain first-hand insights from our esteemed academics, students and alumni about RUMC's Internationally-recognised Irish Medical Degree.
Save your spot here and stay tuned!