Aspiring Doctors '20
Nov 29 2020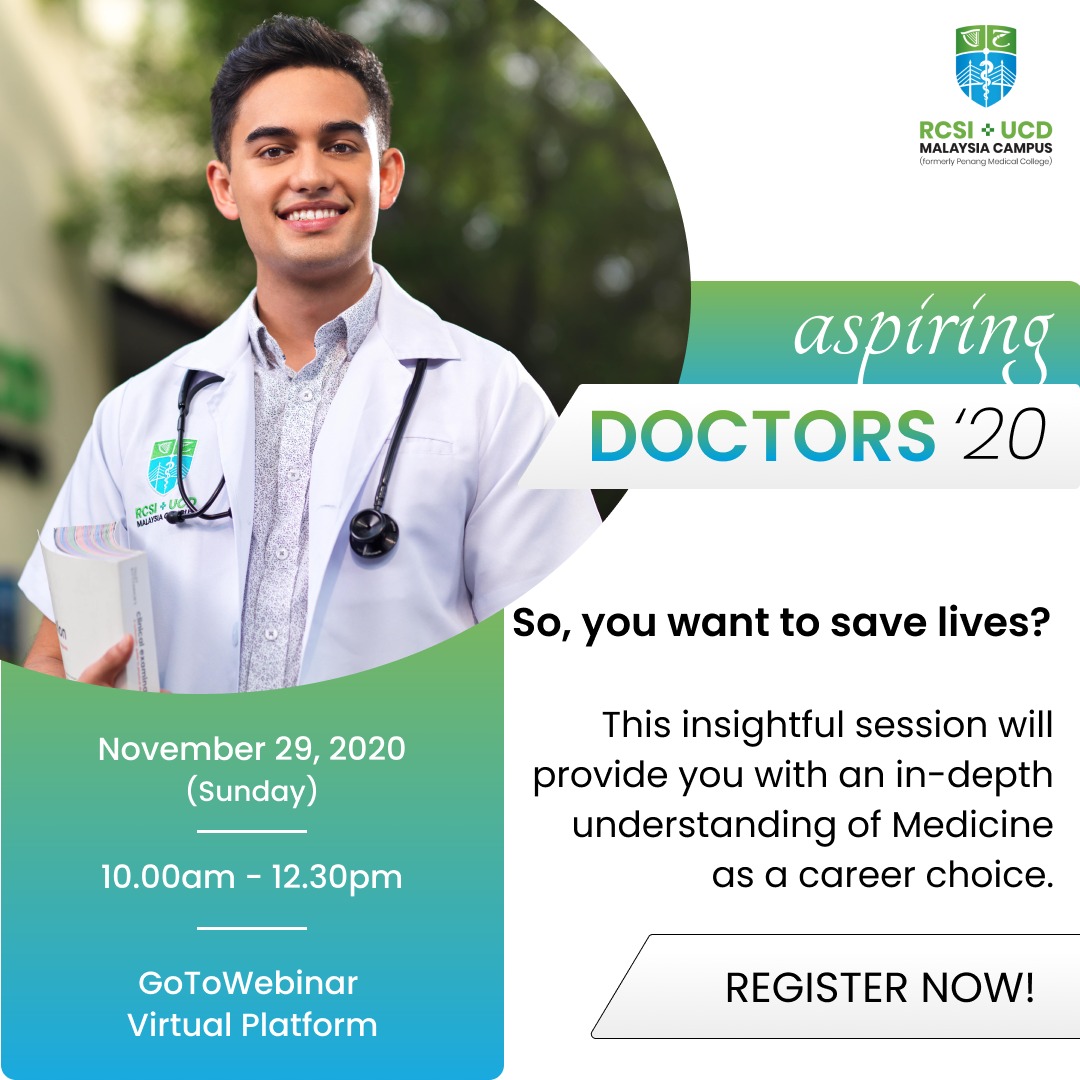 Are you passionate about saving lives? Do you see yourself in a white coat, holding a stethoscope in the future?
Let us help you decide if Medicine is the right career for you.
RUMC is organising a virtual event with informational talks and workshops led by our academics, alumni and scholars.
Grab the opportunity and send your interest now.
Save the date & stay tuned!