Alumni Story: Life-Long Passion to become a Doctor
Aug 13 2020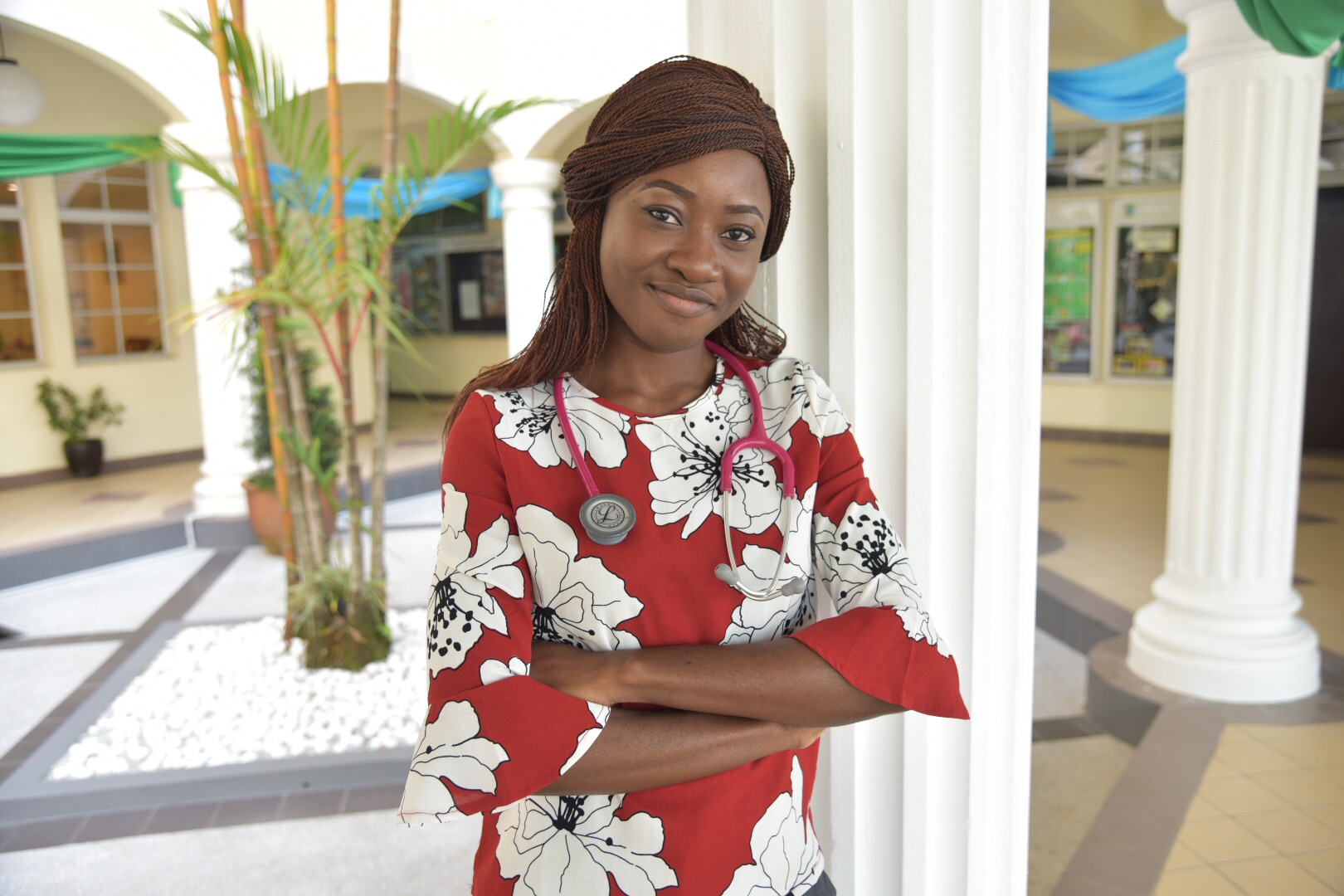 Oloruntunmike Otitolola Adetona, better known as Tunmike, was born and raised in Nigeria. She grew up in a very loving and supportive family, full of energy and humour. Tunmike is an optimist who enjoys the simple things in life. It was her life-long dream to be a doctor. As a child, she would make her own first aid kit using the box of chocolates her father would bring home for the family. She would use cotton balls and paper tape to make her own plasters.
When she was in high school, her teacher once told her mother "I don't think she can study medicine, she's just not smart enough". Tunmike decided that she was not going to stand for that. She was persistent, worked hard, and surrounded herself with positive-minded people and maintained her mission in wanting to help others who are struggling. Naturally, Tunmike did well and seized the opportunity to expand her knowledge and horizons as she embarked on her journey to become a medical doctor.
Inspiration to Pursue Medicine as a Career
What propelled her further into the cause was when she saw how weak and frail patients could become, from terminal illness, and the state of the Nigerian healthcare system, where people die from various preventable causes. Now armed with a passion for health policy-making towards advancing healthcare systems of developing countries, Tunmike crossed the continent to pursue her medical degree at RCSI & UCD Malaysia Campus in Penang, Malaysia.
Journey as a Medical Student
Being a foreign student in a new country (and continent) was not easy. She experienced a huge culture shock, as anyone would. However, she believed the experience would be to her benefit. She found joy in learning a new language and built a large network of friends from across the globe. The course of her undergraduate studies saw her travelling to Dublin, Ireland, where she undertook her pre-clinical studies for two-and-a-half years. Later, she returned to Penang for the clinical phase where she had the opportunity to engage patients at the hospitals in Penang, Seberang Perai, and Taiping.
Graduating as a Doctor
Tunmike held her ground, keeping a positive mindset as she worked hard and enjoyed the process. In June 2019, her dream came true as she was conferred a medical degree. In addition to graduating, Tunmike made it to the Dean's List and bagged the 1st Place awards in Paediatrics and Psychiatry. The young doctor plans to expand her horizons further by taking up internship opportunities in Ireland or the UK.