[container]
[row xclass="npb45″]
[column md="6″ xclass="text-center"]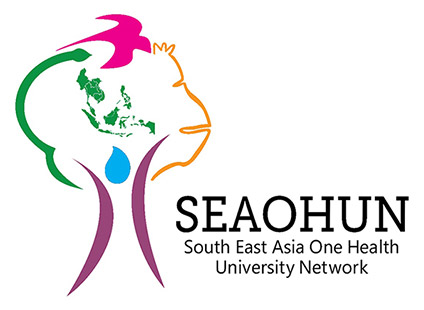 [/column]
[column md="6″]
SEAOHUN Scholarship

Application

FOR UNIVERSITY COLLEGE DUBLIN MSC IN PUBLIC HEALTH AT RCSI & UCD MALAYSIA CAMPUS
"Non-medical graduates are encouraged to apply"

For more information about the programme, download the brochure:
MSc in Public Health_E-Brochure 2018

SEAOHUN aims to develop One Health workforce capacity in Southeast Asia. To support the development of young professionals who will promote and implement One Health principles, SEAOHUN offers scholarships for selected students to pursue graduate degrees at approved academic institutions in Thailand, Malaysia, Indonesia and Vietnam.
[/column]
[/row]
[row]
[column md="12″]
Criteria for applicants
Applicant must be a citizen of a SEAOHUN member country, (Indonesia, Malaysia, Thailand and Vietnam) or a SEAOHUN expansion country (Cambodia, Laos, Myanmar and Bangladesh).
Plan a career in human, animal, or environmental health applying One Health principles
No more than 35 years of age at the start of the MScPH programme in 2018/2019.
Must be accepted and enrolled as a full-time student in a one-year International Master's Degree program related to One Health and conducted in SEAOHUN member countries
Must be your first Master's Degree
Sponsorship Package
SEAOHUN may provide the full grant of yearly tuition and stipend OR a partial grant that covers only the yearly tuition fee, depending on the SEAOHUN committee judgement and budget. The maximum award is $12,300 per year.
[su_spacer size="15″]
Application Timeline
Applications must be submitted to SEAOHUN Foundation

at least 2 months prior to the commencing date of the academic programme

.
Applications for the SEAOHUN Scholarship 2018 will be closed on

15 July 2018 (application DEADLINE)
[/column]
[/row]
[/container]

[container]
[row]
[column md="12″]
HOW TO
APPLY
Step 1: Apply Online for MScPH programme
Step 2: Download the Application Form: 2018 SEAOHUN Scholarship application
Step 3: Submit via e-mail to postgraduate@pmc.edu.my for endorsement by Prof Dato' Dr Abdul Rashid Khan, Head, Department of Public Health (with CV, vision statement (not exceeding 500 words (Calibri, 12 points) and photo page of passport)
The Vision Statement describes how you will apply the knowledge gained from your MScPH in your career and how it will contribute to the application of One Health principles.
Step 4: Receive Offer Letter and Acceptance Form from the Admissions department and endorsed SEAOHUN application
Step 5: Submit the SEAOHUN application to jutamart@seaohun.org and scholarship@seaohun.org with the subject line "Scholarship Application for Master's Degree Program." attachments:
Attach Offer Letter, Acceptance Form into MScPH, and endorsed SEAOHUN application form with Vision Statement
Attach Curriculum Vitae
Attach a copy of the photo page of your valid passport
Attach academic transcript from Bachelor's degree
Attach Master's Degree programmes degree and description
IMPORTANT NOTE:
The scholarship grant will be paid directly to the Master's Degree Program in which the awardee is enrolled
Background on SEAOHUN
The Southeast Asia One Health University Network (SEAOHUN) was established in December 2011. SEAOHUN is a network of faculties and schools of medicine, nursing, public health and veterinary medicine in Indonesia, Malaysia, Thailand and Vietnam. SEAOHUN serves as a dynamic partner in building One Health capacity within Southeast Asia region and has the following vision, mission and objectives:
For further enquiries email: postgraduate@pmc.edu.my
[/column]
[/row]
[row]
[column md="12″ xclass="np15″]
Mission

&

Vision

[/column]
[column md="6″ xclass="mnmb25″]
Mission
To link and empower leading universities in South East Asia to generate social and intellectual capital on One Health against infectious and zoonotic diseases.
Objectives of One Health Workforce Project under which SEAOHUN operates
Support African and Southeast Asian One Health University Networks to participate with government, academia, and other key partners in defining One Health Workforce needs.
Support networks to assist government ministries to train the future OH workforce.
Support networks to assist government ministries to train the current OH workforce.
Support developed countries universities under One Health Workforce Project in strengthening faculty capacities for One Health teaching, research and community outreach for the African and Southeast Asian University Networks.
Organizational Development: Long-term positioning of the One Health Networks to be sustainable leaders in One Health
[/column]
[column md="6″]
Vision
SEAOHUN is a regional network of social and intellectual excellence on One Health against infectious and zoonotic diseases.
[/column]
[/row]
[/container]