Online Intensive Coaching for Year 1 Trainees Cohort 2022
Aug 7 2023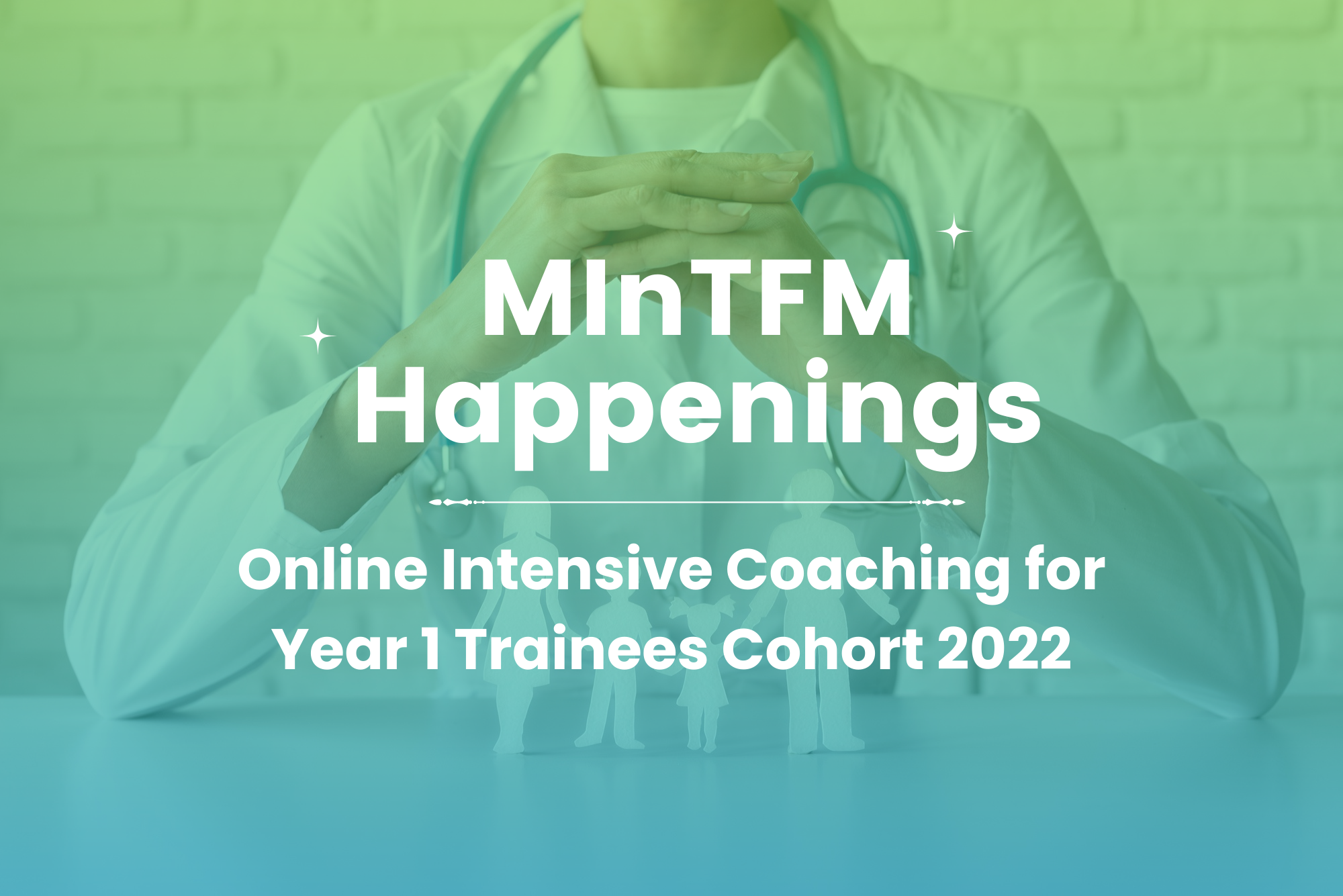 This session took place for 1 week from 17 to 20 July 2023 online.
All three schemes, Central, Northern, and Southern Trainees were involved. Topics included teaching by Dr. Cathy Cullen on an overview of iCGP Modules and The Calgary Cambridge Communication Skills Model. Self Directed Learning on Communication, Skills using Calgary Cambridge Model (Case scenario) by Learning Coordinator Ms Nadia, The Hidden Advantages of Canvas by Barbara Coen – iHeed, Essentials of Klinik Kesihatan / FMS Attachment by Central Scheme Director Dr Azah Abdul Samad and Self-Directed Learning (Completion of E-Modules/Canvas Assignments).
In addition, external speakers involved from various hospitals and health clinics who are Dr. Chua Hwee Hwee from Head of Department Medical Hospital BP shared his teaching on Risk factors and risk reduction strategies in dementia, Dr. Deviga A/P Lachumanan from Endocrinologist Hospital Port Dickson shared Management of type 1 diabetes mellitus, Dr. Mohamad 'Ariff Fahmi bin Ahmad Zawawi, Family Medicine Specialist from Klinik Kesihatan Seksyen 19 Shah Alam shared his Approach to Obesity in Primary Care and Dr. Othmaliza Othman Ophthalmologist from Hospital Canselor Tuanku Mukhriz, UKM shared Cataract &Diabetic Retinopathy.