The Life of a Family Medicine Specialist Webinar
Dec 10 2020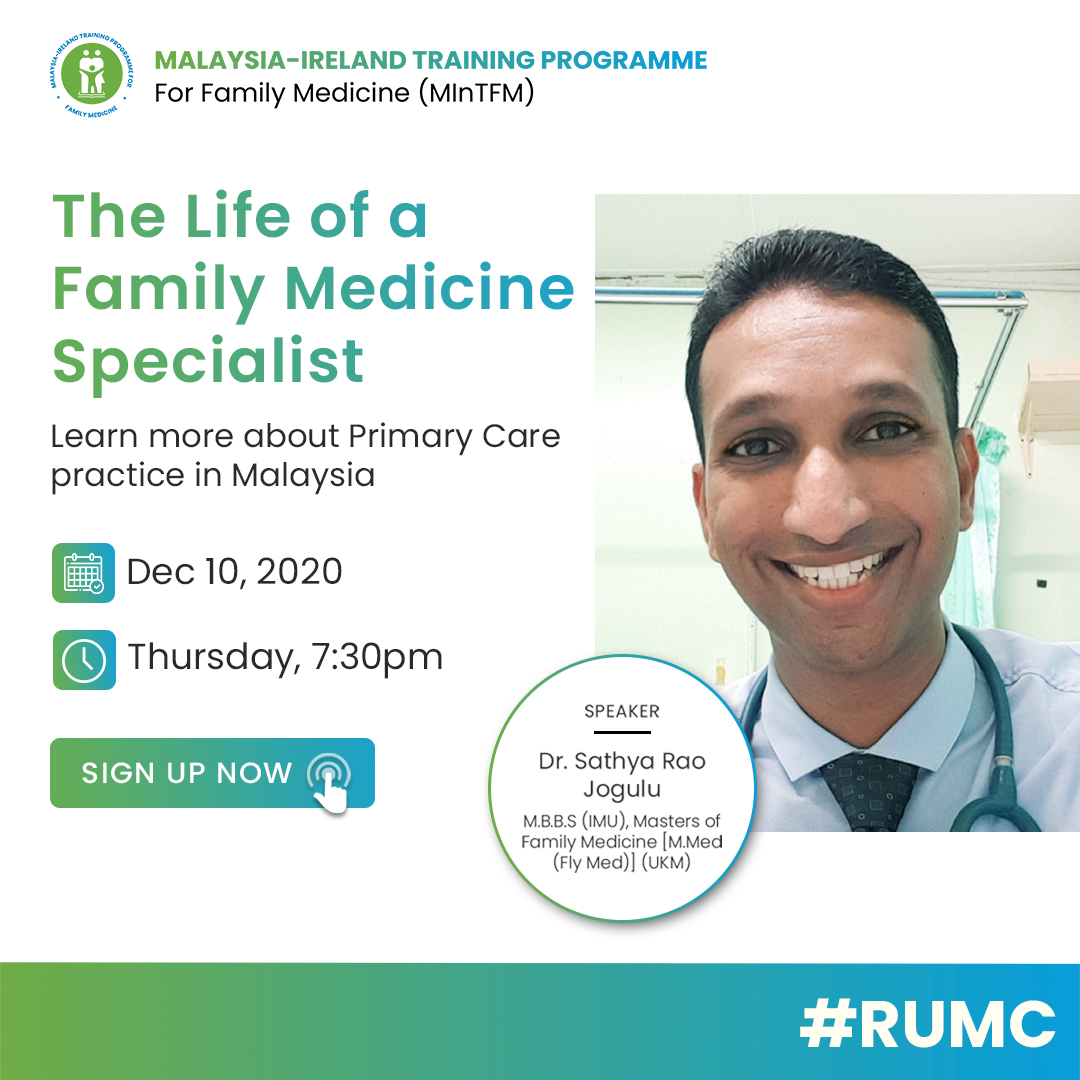 Dear Medical Doctors,
Are you considering a career in Family Medicine?
We are organising an exclusive talk presented by Dr Sathya Rao, an accomplished Family Medicine Specialist. Dr Sathya will be sharing his personal experiences and pathways that led to his current practice in Family Medicine.
Come join us at this exciting webinar happening on Thursday,10th Dec @7.30pm.