Participation in Step Up for Breastfeeding by RUMC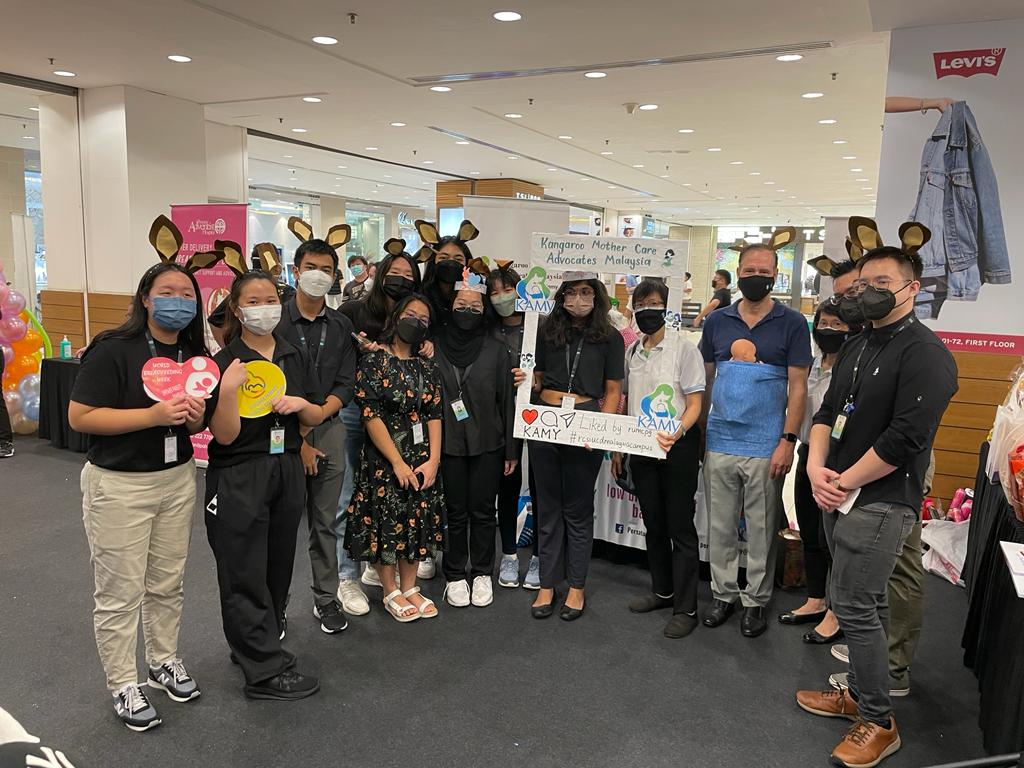 Happy World Breastfeeding Week 2022!
RUMC academics and students participated in "Step Up for Breastfeeding" as one of the event partners in Penang Adventist Hospital's World Breastfeeding Week 2022 Celebration and their Launching Ceremony of their WAW (Wholistic Approach Wellness) Juniors Club at Gurney Plaza yesterday. The "Step Up for Breastfeeding" event is aimed to increase public awareness and support for breastfeeding.
The event was graced by the presence of the Penang State EXCO for Social Development and Non-Islamic Religious Affairs, YB Chong Eng who then officiated the launch of Penang Adventist Hospital's WAW Juniors Club.
Professor David Whitford, President & CEO represented RUMC to receive the token of appreciation and was joined by A/Prof Dr Foong Siew Cheng and Dr Foong Wai Cheng from the Department of Paediatrics, 10 RUMC students and an RUMC alumnus and junior research fellow, Dr Lai Wei Herng  to create public awareness for Kangaroo Mother Care which was not only important to help with breastfeeding, but also something that new research is showing to be critical in saving lives particularly for premature babies.