RUMC's 21st Conferring Ceremony: Celebrating the 2000th Graduate
May 30 2021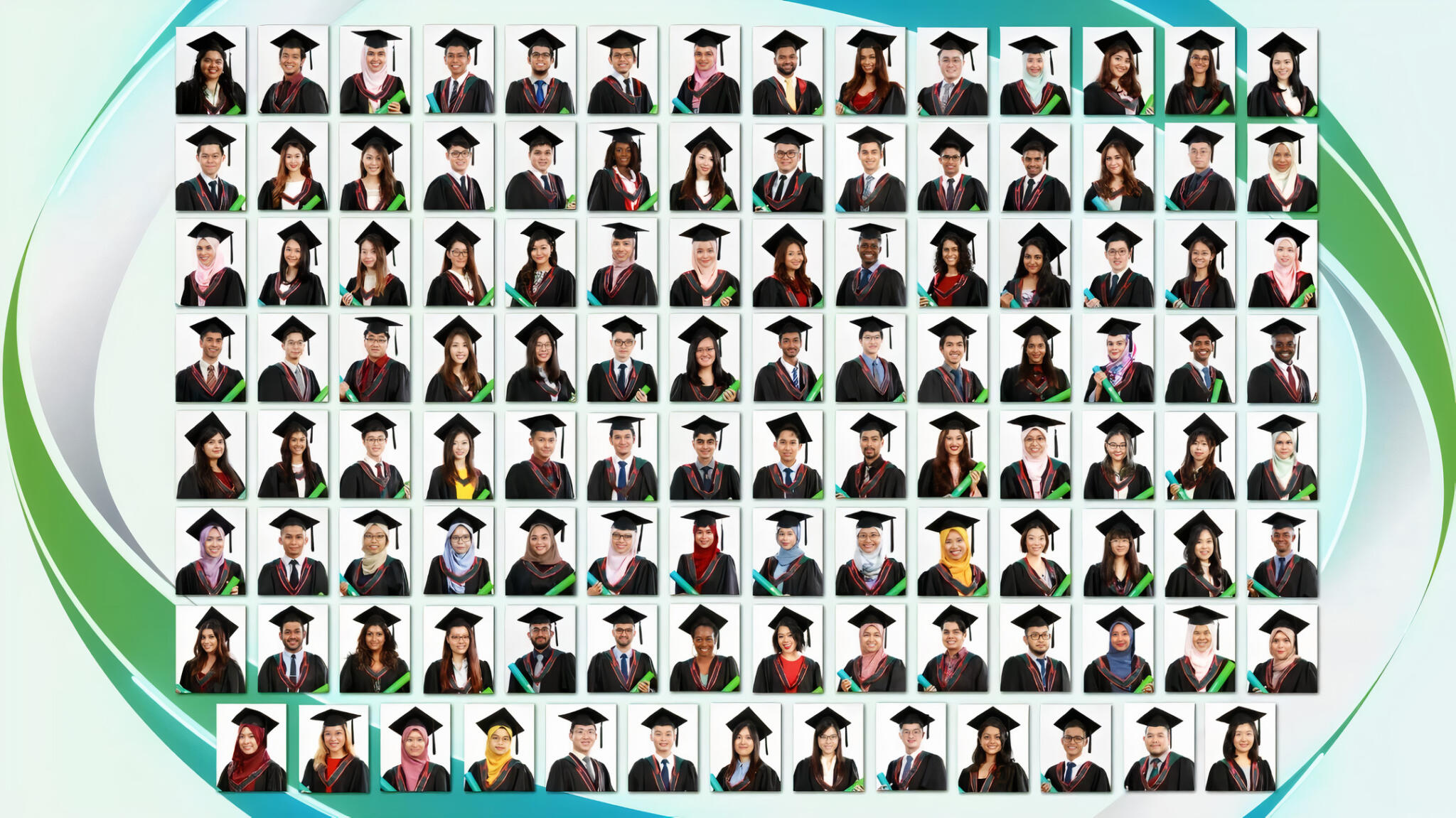 RCSI & UCD Malaysia Campus (RUMC) celebrated its 2000th graduate as 111 medical students took their oaths as medical doctors in a virtual conferring ceremony earlier today. The ceremony was held virtually in response to the current situation due to the COVID-19 pandemic and to ensure adherence to the Standard Operating Procedures (SOP) outlined by the Malaysian government.
The 21st conferring ceremony commenced under the graceful presence of Professor David Whitford, President, CEO & Registrar of RUMC, Dr Maurice Manning, Chancellor of the National University of Ireland (NUI), Professor Ronan O'Connell, President of RCSI University of Medicine & Health Sciences, Professor Cathal Kelly, Chief Executive & Registrar of RCSI University of Medicine & Health Sciences, Professor Michael Keane, Dean and Head of School of Medicine, UCD, Professor Hannah McGee, Dean of the Faculty of Medicine and Health Sciences, RCSI and Professor Dr Premnath Nagalingam, Dean of RUMC.
Established as the first accredited private medical institution in Malaysia, RUMC has now emerged as a leading high-quality medical education provider over the years. The University is also celebrating its 25th anniversary this year – indicating yet another significant milestone along with its vast network of alumni, who are practising Medicine in various countries around the world.
The virtual conferring began with an address from Professor Whitford.
"Not only is this a special conferring because you have completed your medical degree studies and are about to officially become doctors, but this conferring ceremony is a double landmark in the history of RUMC. This is our 21st year of conferring medical degrees in our 25th or Silver Anniversary year since RUMC was established as Penang Medical College," highlighted Professor Whitford in his welcome address.
"This is an amazing achievement for the university. In addition, you are all part of the class in which our 2000th graduate was conferred," he added.
Besides virtual conferment of the MB BCh BAO medical degrees, the ceremony also honoured the prize winners for first places in the final examination.
First places in Psychiatry and Obstetrics & Gynaecology were bagged by Melissa Mae Gabriel who is also the Student Valedictorian for Class of 2021. Born and bred in Kuala Lumpur, Melissa enjoyed reading biographies of missionaries and surgeons since young, where she discovered and loved how Medicine was both Science and Art. When asked about her inspiration to pursue a career in Medicine, she said "I find dealing with people of different walks of life very interesting. I also wanted to serve the community, especially those who are less fortunate or more vulnerable."
Wan Muhammad Izhar Wan Ismail received the award for first place in Medicine. Wan who is a MARA-sponsored student was exhilarated as he was named as one of the Prize Winners and made his way into the Dean's List this year. "This is such a huge appreciation and a strong motivation for me to always believe in myself, to move further forward and keep learning," said Wan. Along with Wan, two other MARA-sponsored students won First Prizes at this year's conferring ceremony – namely Nur Syahirah Abd Rahim in Ophthalmology and Syamimi Amirah Mohamad Amin in Otolaryngology.
Chan Chet Ying, who was very much drawn towards the best of both words' medical education offered at RUMC, won First Places in Surgery and Paediatrics. "I did put in a lot of effort in my studies but being named as one of the Prize Winners was totally unexpected for me. However, I am eternally grateful to God, my family and all my lecturers for their guidance and support throughout my years in medical school," expressed Chan.
Gershon Joses Ventour, an international student hailing from Trinidad & Tobago won the Best All-Round Student award this year. According to Gershon, discipline has been the most important quality to become a successful medical student and eventually a doctor.
Other prize winners include Melvin Hoo Chuin Shen, Eunice Lim Yuying, Raveena Kaur Dhadli and Sidi Muhammad Yusoff Bin Azli Shah.
A collection of congratulatory messages to the Class of 2021 was also shared from the academics of RUMC as well as RCSI, UCD, and NUI, towards the end of the ceremony.