Choose Family Medicine, Choose MInTFM
Nov 25 2021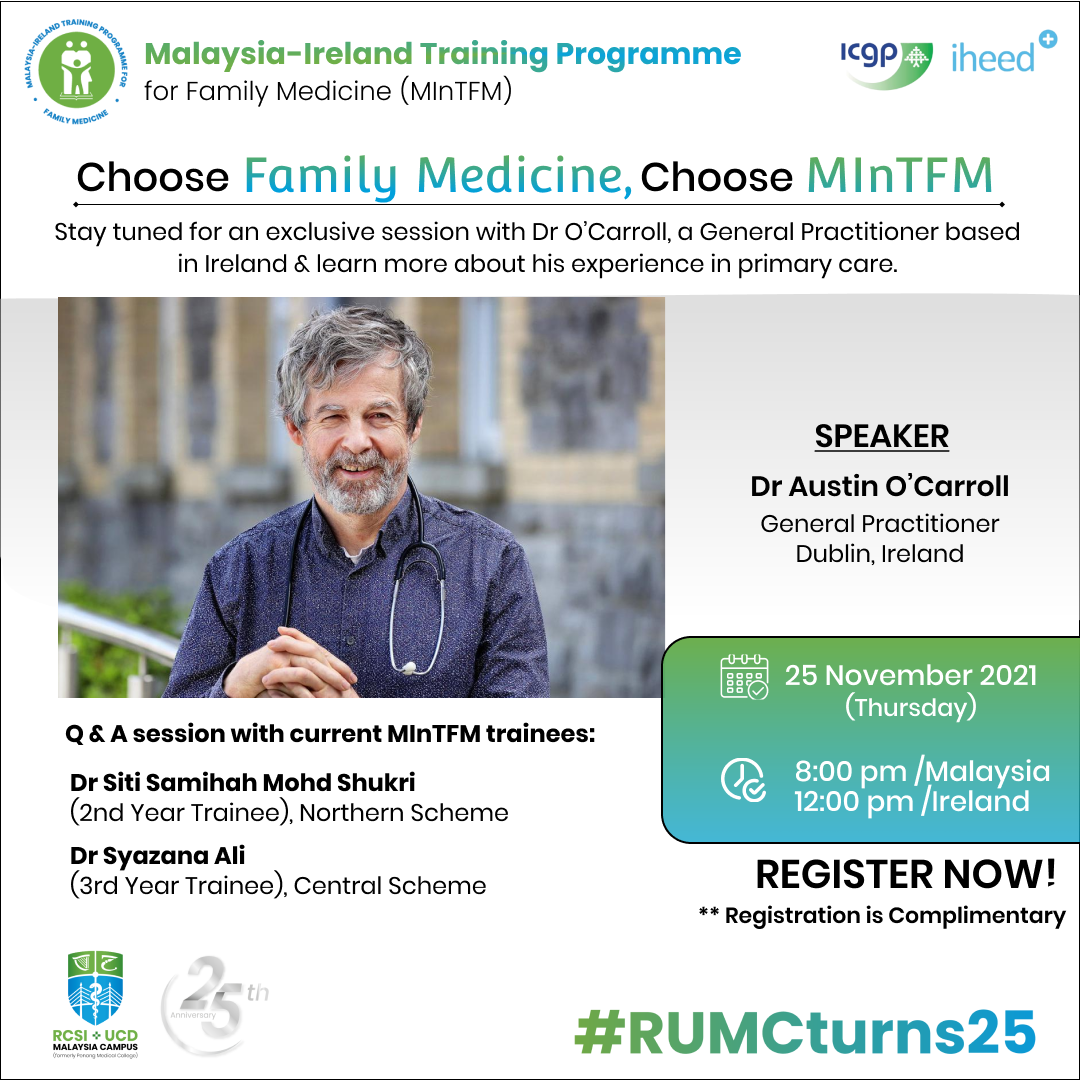 Dear medical doctors,
Join us at the upcoming webinar entitled "Choose Family Medicine, Choose MInTFM" happening on November 25, 2021 (Thursday) @ 8pm. The session features Dr Austin O'Carroll who will be sharing his experience as a primary care specialist in Ireland.
An exclusive Q & A session with our current MInTFM trainees awaits you too.
Register here and save the date!